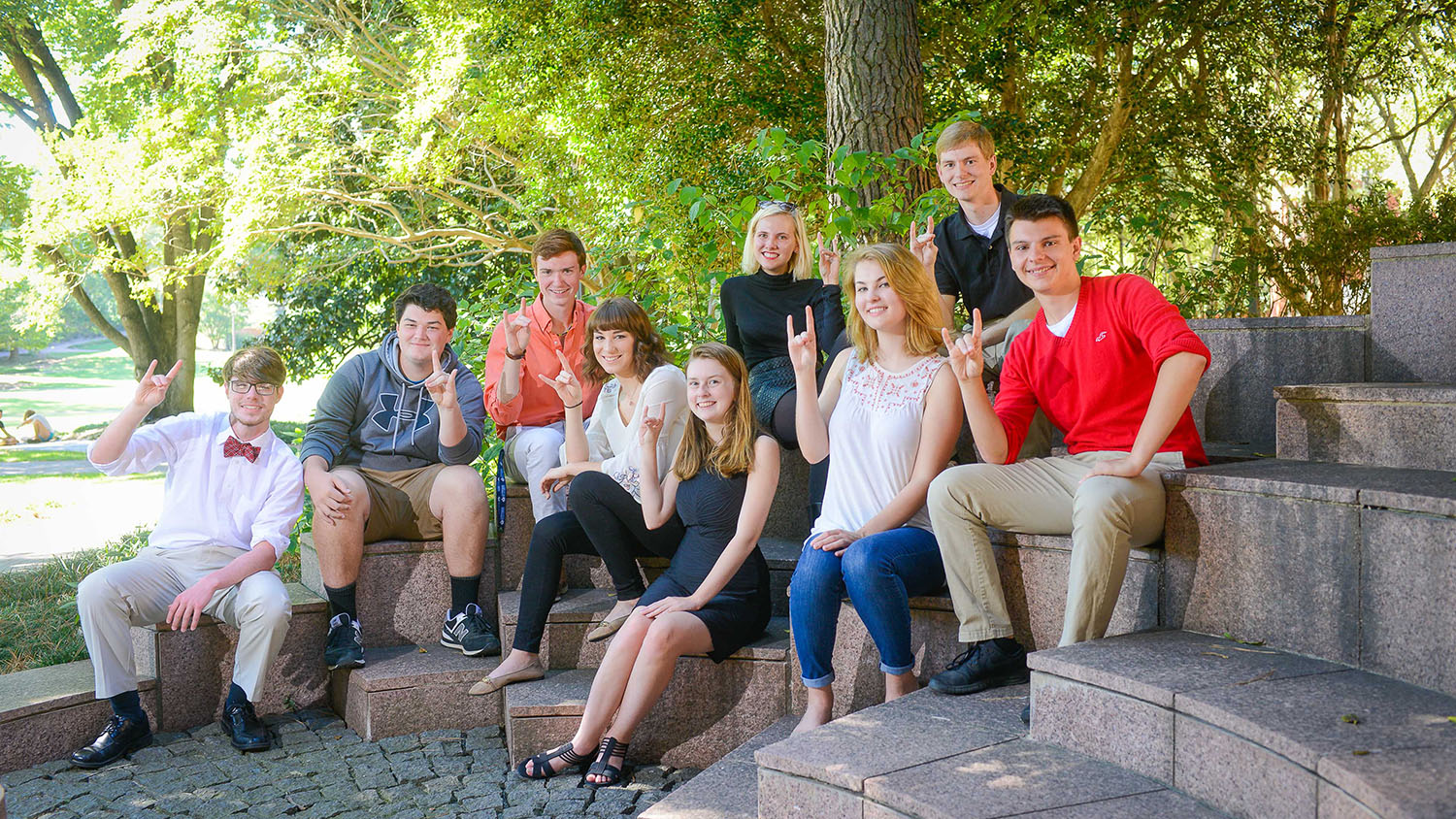 Dean's Scholars
Our Dean's Scholars Program connects top students with opportunities to excel in the classroom, on campus and in the community.
How it Works
Each year, the Dean's Scholars Program honors a limited number of incoming first-year students who displayed meritorious achievement in high school. Scholars receive:
A $2,000 first-year scholarship.
Automatic entry to your choice of the University Honors Program or University Scholars Program, with an opportunity to live in the University Honors/Scholars Living Learning Village.
Guidance from the Humanities and Social Sciences dean, the dean's advisory board and college alumni.
A $2,000 scholarship (sophomore, junior or senior year) to participate in a high impact practice such as study abroad, undergraduate research or an internship.
Eligibility
Dean's Scholar candidates must be incoming first-year students who have:
High-achieving high school metrics. Scholars often have a math and critical reading SAT score of at least 1300 or an ACT composite score of at least 30, grades primarily in the A to A- range and a class rank in the top 10-12 percent.
Demonstrated excellence in leadership, service, employment and/or extracurricular activities.
How to Apply
Students who apply for admission by Nov. 1 will be automatically considered for this program. Those invited to apply will be asked to do so through PackASSIST, NC State's scholarship application portal.
One Scholar's Story