Research
A Digital Heritage: Interdisciplinary Project Aims to Bring Colombian Church to Life
A Partnership 400 Years in the Making
For years, The Church of San Ignacio sat empty in Bogotá's historic district of La Candelaria as it underwent an extensive restoration process. Now, Assistant Professor of Anthropology, Julie K. Wesp, and Assistant Professor of Media Arts, Design and Technology (MADTech), Justin Johnson are working together as part of an interdisciplinary effort between the College of Design and NC State's College of Humanities and Social Sciences (CHASS) to bring the iconic church into classrooms all over the globe.
The Jesuit church is widely considered to be one of Colombia's most celebrated monuments and is styled with a combination of primarily Italian Renaissance and Baroque elements. Its initial construction began in 1610 and ended over 80 years later in 1691.
Wesp's background as a bioarchaeologist has led her to connect human remains to historical information about what it was like to live in a particular time or place. She has been working to excavate and analyze hundreds of artifacts that paint a vivid picture of how society functioned across pre-European and Colonial Latin America.
"We had an idea," says Wesp. "How could we use this site as a way to educate folks about what we're finding archaeologically? What if we created a 3D environment that lets people completely immerse themselves in the church – learn about the art, architecture and people?"
She reached out to Johnson in 2021 seeking a way to make this history more accessible and engaging to students and educators everywhere. By June 2022, he was on a plane to Bogotá to begin the photogrammetry process.
Archaeology Everywhere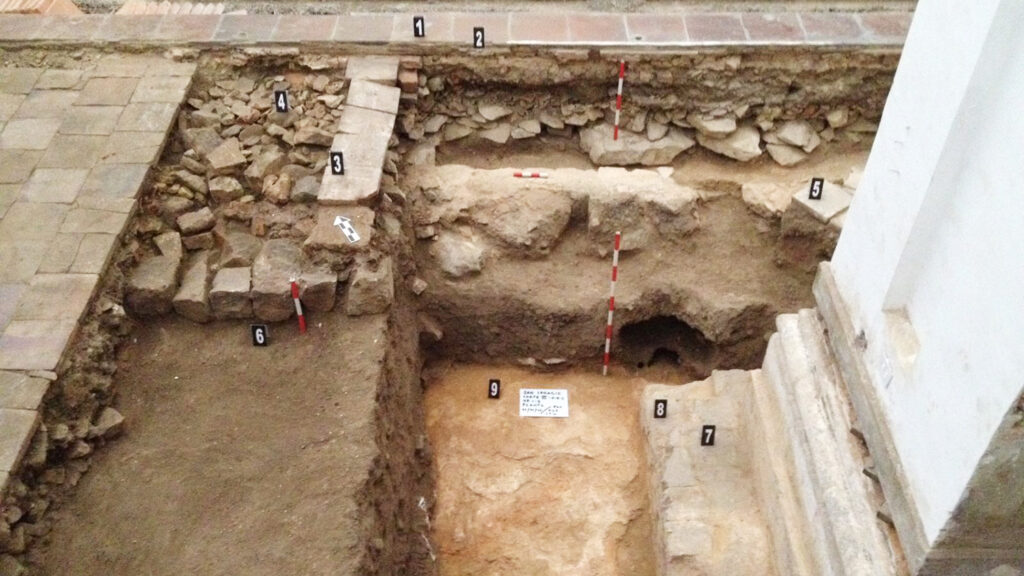 Photogrammetry, the creation of 3D objects using photographs, has been a tool used by Johnson in researching other topics such as health and games, interactive design, virtual reality, and emergent technology for digital art production.
"Right now, I have over a thousand images just of the church's interior," says Johnson. "But ideally, I'd like to bring a larger team to Colombia to reconstruct more artifacts and remains from the excavation."
Using the remains found under the church, Wesp and Johnson aim to create digital facial reconstructions that could in turn be used as realistic avatars in a 3D space that users can interact with and learn from.
According to Wesp, the location of a person's burial under the church can help determine what their status was during that period of time. In the case of San Ignacio, those who were of higher social standing were buried closer to the altar of the church. Other artifacts have been discovered among the human remains, such as pottery fragments, a note in a bottle, and even a pair of children's shoes.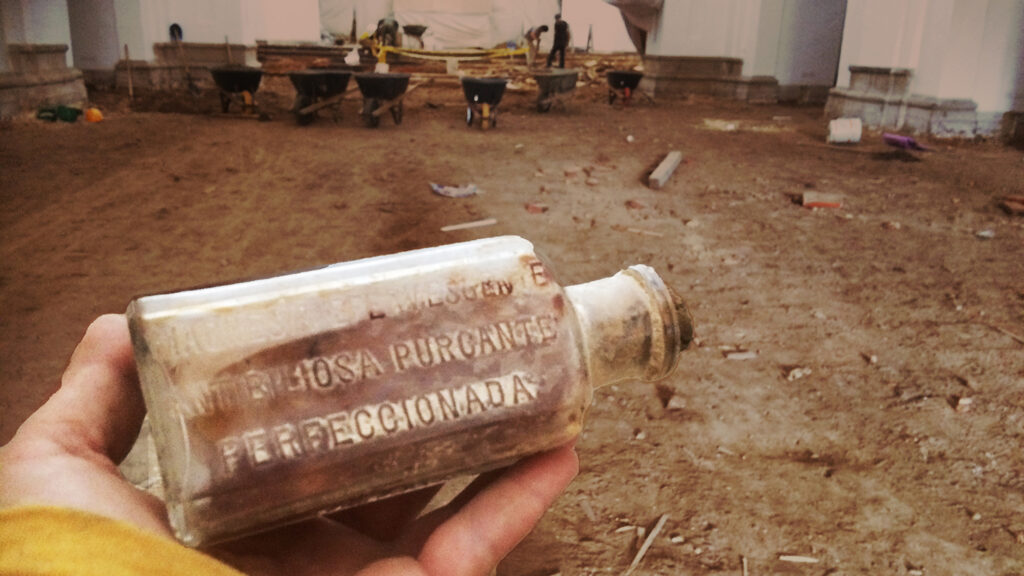 Eventually, Johnson plans to use Unreal Engine's MetaHuman to digitally recreate these remains and artifacts so they can be examined anywhere in the world. He is also interested in developing realistic digital avatars, giving users the ability to roam the halls of the church and gain an understanding of what it might have been like to live in Bogotá hundreds of years ago.
While Johnson and Wesp are excited to see the San Ignacio project grow into a finished interactive space, they are also keeping a close eye on the future applications of their work.
"By creating high-fidelity 3D items from San Ignacio, we're also creating a catalog of assets that can be shared everywhere," says Johnson. "There are so many avenues we can use for dissemination, such as an AR application on your phone or a kiosk at a museum that uses a VR headset."
Although the excavations and restorations are now finished, the San Ignacio church is still currently closed for regular worship. This means that access to a global bank of artifacts that can be manipulated and studied from afar can have a significant impact on those who are not able to visit in person.
"The public education aspect of archaeology is more work than the actual excavations," says Wesp. "There's a lot of interest in history, but a place like San Ignacio isn't exactly accessible. To me, finding new and innovative ways to disseminate this work is just as important as writing an academic journal article."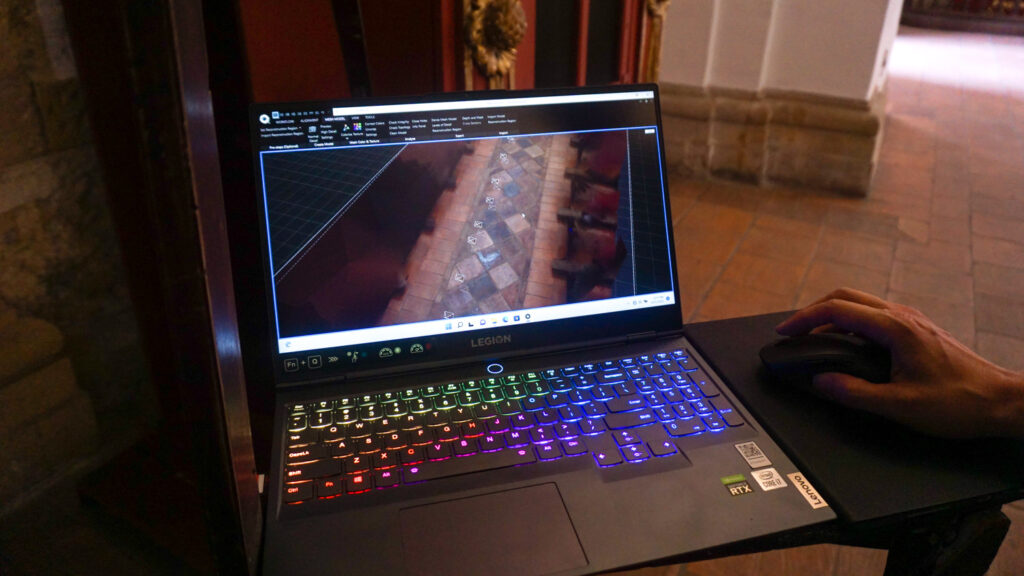 Currently, both Johnson and Wesp are working to get the project's website launched to help raise awareness surrounding the project, as well as continuing their efforts to gain funding to add new members to their team. Johnson also hopes to bring the process back to the College of Design as a case study for 3D production.
"The techniques we're using in the photogrammetry process – the image capture, the model creation, the implementation of a real-time game engine – they're all really advanced, and they're emerging quickly in many different industries," says Johnson. "I want students to know that the video game industry isn't the only opportunity to use these skills. There are so many applications."
This post was originally published in College of Design Blog.