History
After 7 Years as Department Head, David Zonderman Returns to Faculty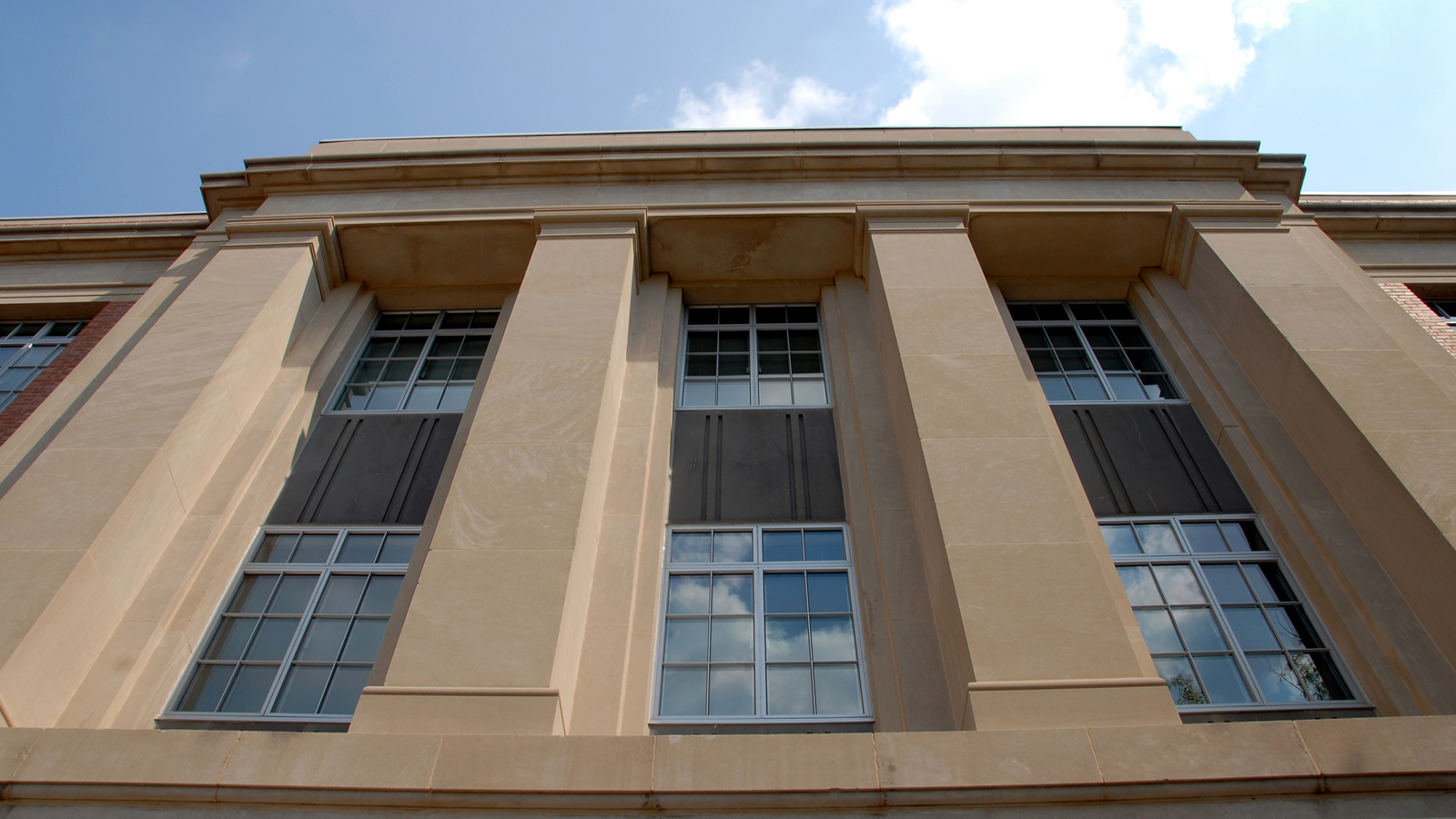 After serving as head of the history department for more than seven years, Professor David Zonderman is stepping down and will return to the faculty, effective July 1.
Zonderman, who first joined NC State in 1993, has held numerous administrative positions in the department during his tenure. The list includes serving as director of graduate programs from 1997-2003 and associate head from 2004-2015. He was appointed interim head in 2015 and named head the next year.
"Over the course of his leadership, David has displayed an unwavering commitment to the Department of History, the College of Humanities and Social Sciences and to the university," said Deanna Dannels, dean of the college. "He has brought a strong voice in support of the humanities to multiple universitywide conversations and has consistently advocated for the important and relevant work his history colleagues pursue. I am grateful for his dedication and long-standing service to his department and to the university."
William Kimler, associate head and director of undergraduate programs in history, says Zonderman is driven by advocacy for his colleagues and fairness for all. He has been "deeply committed to input from colleagues at all levels" and practiced "steady and sincere openness to transparency, clear process and universal voice." This led to, among other things, more clarity on policies, procedures and the budget process, he says.
"David brought to the position his long-standing ethos of citizenship and service to the department, with a deeply democratic spirit," Kimler said. "He carried to his role a clear sense of how we faculty could best address any problem or innovation. He set out goals, and then stepped back for us to do the work. His cajoling was gracious but persistent, and the result was positive, adaptive change.
"He was receptive to any proposal, with the accompanying expectation that faculty would need to take up the challenge and do the work. The result has been a steady innovation in our pedagogy, courses and programs, driven by ideas from the faculty."
In addition to his leadership in the department, Zonderman has helped guide various college and university groups during his time at NC State. In recent years, the list includes a term as chair of the faculty (2013-2015) and serving on university committees for faculty hiring, faculty and staff giving, the Watauga Medal and the European Center in Prague, among others.     
Recognized as an expert in American labor history and reform, Zonderman's scholarship explores workers' responses to technological change, trade unionism and industrial relations in the contemporary workplace. His research has been funded by the American Council of Learned Societies, American Historical Association and other prominent institutions.
Zonderman has authored several books as well as numerous articles, scholarly papers, and book and essay reviews. He has also worked as a consultant and evaluator with museums across the nation for exhibit projects funded by the National Endowment for the Humanities and the Institute for Museum and Library Services, among others.
In his teaching, Zonderman has led introductory, advanced and graduate courses in U.S. History, American Labor History, History of Nonprofits and Public History. He also has offered numerous programs through the Humanities Extension Program and has been a visiting scholar, lecturer, teaching workshop leader and presenter for public school and adult audiences.
His accolades include numerous awards for his teaching, research and service, including NC State's Alumni Distinguished Undergraduate Professor honor and the Outstanding Extension Service Award.
Zonderman earned a bachelor's degree in American studies from Amherst College and master's and doctoral degrees in American studies from Yale University.NC State History Professor Julia Rudolph will serve as interim head of the history department through June 30, 2023. Next year, the college will launch a search for a permanent department head and will make an announcement when the process is complete.