Year in Review: Our Top Stories of 2017
It's been a busy year for the college.
Our students continue to redefine what it means to think and do, stepping outside the classroom and into research labs, competitive internships and study abroad experiences. Our faculty are not only creating new knowledge, but also sharing their unique expertise to solve social, environmental and technological problems in the community. And our alumni, wielding interdisciplinary perspectives and diverse skillsets, are helping change the world — in business, in government and through their philanthropic efforts. 
Take a few minutes to scroll through some of our favorite stories of 2017. You can also view this collection as a photo gallery.
Drawing on decades of research, NC State's Language and Life Project produced its latest documentary, Talking Black in America. The film showcases the history and symbolic role of language in the lives of African Americans and highlights its tremendous impact on the speech and culture of the United States.
Alumnus Benny Suggs (Psychology '69) received North Carolina's prestigious Order of the Long Leaf Pine award on Jan. 21. Suggs is the executive director of the NC State Alumni Association and vice chancellor for alumni relations. Among the most prominent awards conferred by the governor, the Order of the Long Leaf Pine acknowledges exemplary service that goes beyond the call of duty, makes a significant impact and strengthens North Carolina.
In her new book, Jimmy Carter in Africa: Race and the Cold War, NC State history professor Nancy Mitchell drew on her extensive research to reveal a side of the president few have seen. Mitchell's book received the American Academy of Diplomacy's prestigious Douglas Dillon Award. President Carter also offered praise for the book in a personal note to Mitchell.
The Consortium for Nonproliferation Enabling Capabilities does crucial work in training the next generation of experts in nuclear security policy. One of the leaders of that effort is Bill Boettcher, associate professor of political science in NC State's School of Public and International Affairs. Boettcher is a nuclear security and nonproliferation policy expert whose work with CNEC focuses on curriculum development and teaching.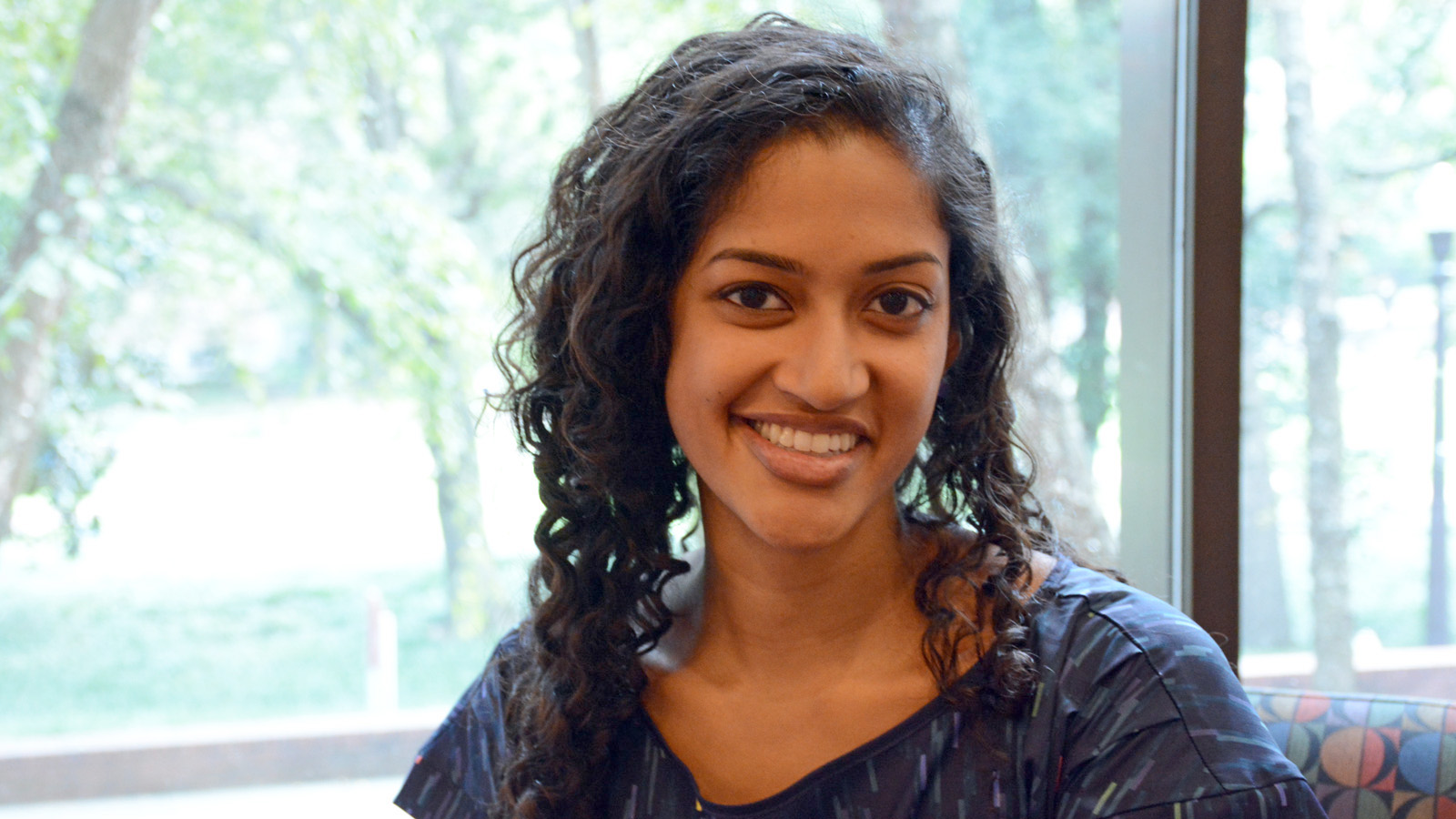 After discovering a passion for international relations, diplomacy and development at NC State, alumna Lianne Gonsalves (International Studies, Biological Sciences '10) entered the real world looking for a way to put it all together. And she has. Working as a technical officer at the World Health Organization, Gonsalves studies how to better connect young people with information and services related to their sexual and reproductive health.
As the winner of the Side by Side with the Dean contest, student Kaitlin Fritz spent March 22 with Humanities and Social Sciences Dean Jeff Braden. Fritz, who earned her B.A. in English in May, got a glimpse at the inner workings of the college while Braden experienced what it's like to walk in a student's shoes.
Master of Arts in Liberal Studies student Carl Wilkins brought key moments in African-American history to life during a pop-up exhibit on campus. His April 24 curated show, "In the Writing: Personal Letters of African-American Leaders from the Mark E. Mitchell Collection," featured letters from the renowned Mark E. Mitchell Collection of African American History.
NC State's Leadership in the Public Sector degree program was the perfect fit for Sgt. 1st Class Jason Davidson, who oversees the day-to-day operations and training of nearly 40 paratroopers at Fort Bragg.
NC State alumna and Humanities and Social Sciences advisory board member Kathy Council received the 2017 Jerry and Elizabeth Godwin Red Torch Award. The NC State University Foundation award recognizes individuals or families who have volunteered with leadership, dedication and distinction to advance the university and to further the foundation's mission.
Recent alumna Laila Knio (Psychology '17) maximized her four years at NC State. Between her responsibilities as a Park scholar, avid traveler and pre-med student, she managed to create an entire film. The Common Link is a 45-minute documentary that chronicles the tales of eight different Lebanese people.
A new study from NC State and Campbell University found that while access to healthy foods is a significant challenge, the biggest variable limiting diet choices in so-called food deserts is limited financial resources. "There's been a lot of attention to food deserts in urban areas, and how those deserts may affect public health – but little attention has been paid to how the people who actually live in those areas feel they've been affected," says Sarah Bowen, an associate professor of sociology at NC State and co-author of a paper describing the work. "We wanted to get input from the residents themselves."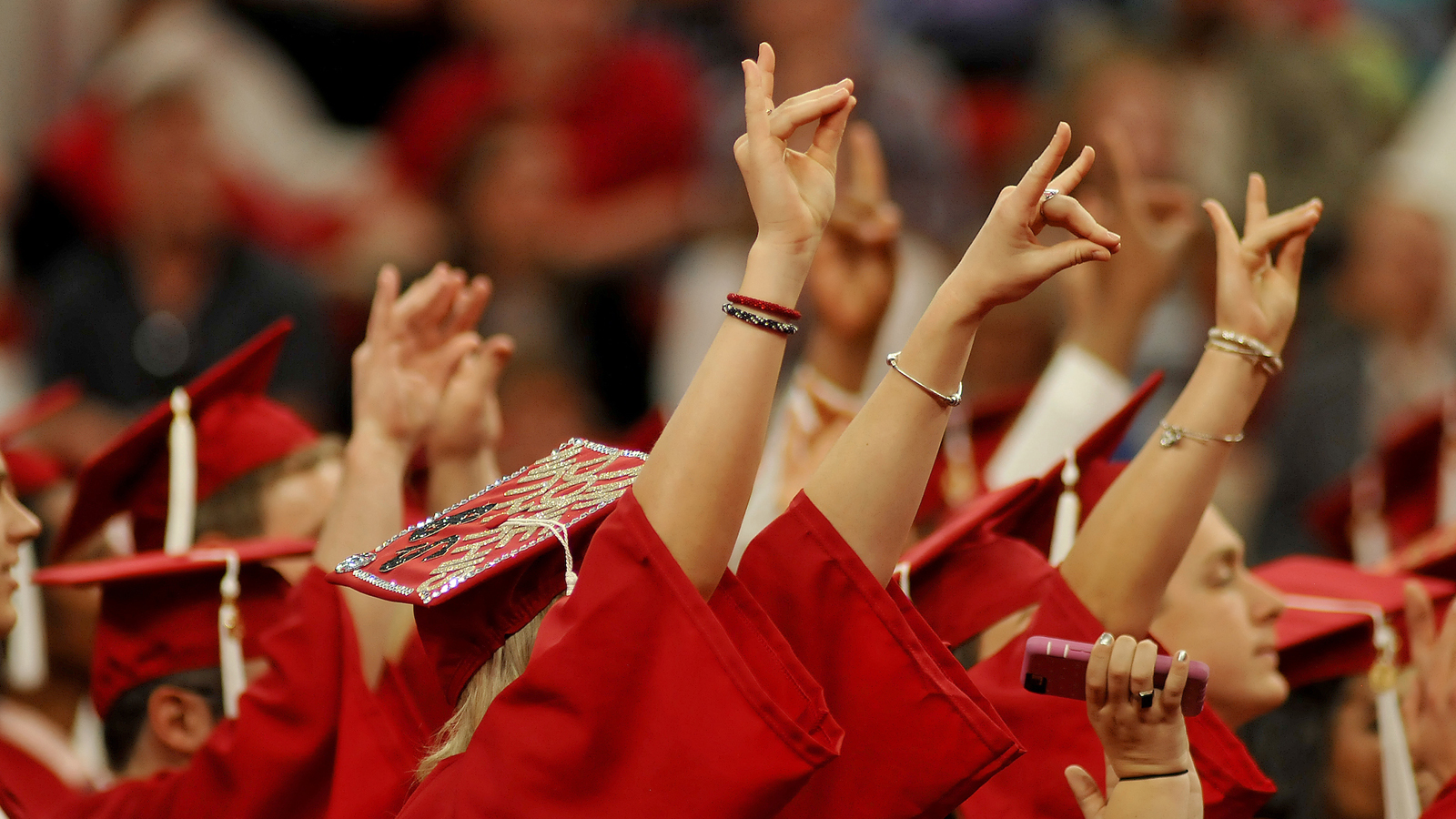 Our army of nearly 38,600 alumni grew even larger this spring, as nearly 1,000 Humanities and Social Sciences undergraduate and graduate students earned NC State diplomas for their hard work.
Recent grads Alabama Stone and Tyree Daye are showing us just how powerful poetry can be. Through a literary outreach program they created called Street Smarts and the Arts, Stone and Daye helped homeless and runaway youth tell their stories through verse.
Through a partnership with the Wake County Sheriff's Office, NC State studied how to improve mental health conditions at the county jail. The project, led by psychologist Sarah Desmarais (pictured at right), aimed to not only help the jail operate more efficiently, but also improve the care and outcomes of those with mental health problems.
Six Humanities and Social Sciences students and alumni received prestigious Fulbright grants for the 2017-18 academic year. Seven NC State students and alums, in total, were selected as finalists for the Fulbright United States Student Program, the largest national exchange program for graduate study, advanced research and teaching worldwide.
Seven Humanities and Social Sciences students recently earned prestigious scholarships to study abroad. Five students received the Bejamin A. Gilman International Scholarship, a grant program that enables students of limited financial means to study or intern abroad. Two students received support through the Boren Awards program, which offers opportunities for undergraduate and graduate students around the globe.
Psychology professor Rupert Nacoste delivered the 2017 convocation address in Reynolds Coliseum on August 14. In his insightful address, Nacoste encouraged students to "be open and be serious" as they embark on their NC State journey and meet new people with different backgrounds and experiences.
Research from NC State psychologists found that veterans who have post-traumatic stress disorder (PTSD) can also experience "post-traumatic growth" — such as an increased appreciation of life, awareness of new possibilities and enhanced inner strength.
Research led by NC State psychologist Mary Haskett outlined the lessons learned from a five-year pilot project designed to meet the mental health needs of children in homeless families. The research could serve as a blueprint for similar efforts around the country.
NC State's innovative Virtual Martin Luther King (vMLK) Project was on display at the Smithsonian in October as part of a new festival highlighting innovative research. Through three transmedia experiences (walk-in surround sound, gaming simulation, and virtual reality simulation), the vMLK Project allows visitors to immerse themselves in King's historic speech, "A Creative Protest [Fill Up the Jails]."
Cognitive psychologist Jing Feng partners with engineers, statisticians and other scholars across campus to understand our driving habits. Her research, which often incorporates NC State's cutting-edge driving simulator, helps inform effective regulations and encourages safe design.
The Department of Social Work received two federal grants totaling $3.1M to train the next generation of integrated behavioral health and primary care providers. Department Head Karen Bullock will serve as principal investigator on one; Jodi Hall, assistant professor of social work, will lead the second.
Student Marquan Hamilton returned from his first trip abroad as a travel pro and an ardent ambassador for Cuba. He was also bursting at the chance to encourage other underrepresented students to study abroad.
A new scholarship created by NC State alums Bryan Hum and Laura Wilkinson benefits students pursuing careers in the federal government. The longtime college pals, who both work in the government sector in Washington, D.C., hope the award will encourage students to "dream big."
NC State's Alumni Association named alumna Jess Ekstrom (Communication '13) as NC State's 2017 Outstanding Young Alumna. Ekstrom is the founder of Headbands of Hope, an online shop that donates headbands to children with cancer. For every headband sold, one is given to a child with cancer.
Novelist Therese Fowler was named the Humanities and Social Sciences 2017 Distinguished Alumna. Fowler, who earned a bachelor's degree in sociology and cultural anthropology and an MFA in creative writing at NC State, is the author of the New York Times bestseller Z: A Novel of Zelda Fitzgerald, among other works. Z is available in multiple languages worldwide and has been adapted as an original television series for Amazon Studios, starring Christina Ricci.
Using clues from historical documents and other materials, scholars from English, design, communication and other areas across campus teamed up to create a 3D virtual model of Queen Victoria's Buckingham Palace garden pavilion. The group celebrated the launch of the Victoria's Lost Pavilion project in October, an event that included live demonstrations, a virtual reality experience and first looks at the team's new book.
On Sept. 19, 2017, a group of students in professor Kat Charron's American History and Memory course toured historic sites in Rocky Mount, Tarboro and Princeville. The group gained invaluable insights into the ongoing struggle for African-American civil rights in North Carolina.
On Sept. 29, the college co-hosted a panel discussion with the American Academy of Arts and Sciences on the value of language education in schools. At Stough Elementary in Raleigh, Dean Jeff Braden moderated a panel that included elected leaders, education officials and other stakeholders.
Junior philosophy major Victor Eduardo was named the 2017 recipient of NC State's Leader of the Pack Award, which recognizes undergraduates who make outstanding contributions in the areas of leadership, scholarship and community service. In addition to excelling in the classroom, Eduardo has dedicated himself to fostering inclusive environments on campus.