2015 College Awards for Excellence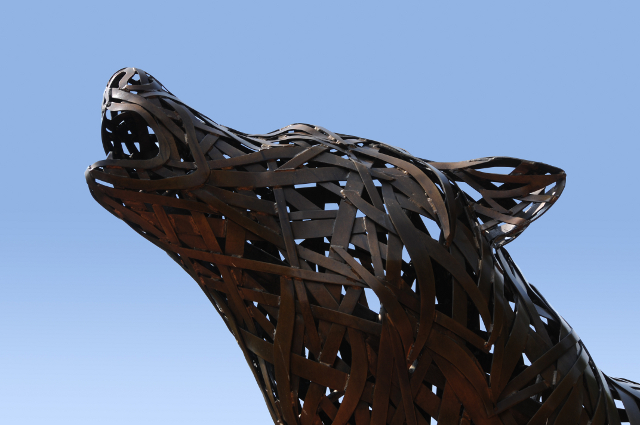 The college held its annual Awards for Excellence luncheon in April to recognize and honor Humanities and Social Sciences staff, whose efforts, competence and enthusiasm keep the college humming.
Dean Braden presented Department of History staff with a special commendation for their steadfastness in the face of the unexpected deaths this semester of Department of History Head Jonathan Ocko, and Associate Professor Walter Jackson.
The awards program also noted the staff members who have reached milestone years in their careers with the state. Lillie Kirby, executive assistant in the School of Public and International Affairs, had the most impressive record: 45 years.
Nominations for the Awards for Excellence are based on achievement in outstanding service, innovation, public service, safety, heroism, and human relations. This year's college nominees demonstrate a commitment to service, quality of work, and dedication to excellence. College winners are also recognized at the NC State University Awards for Excellence ceremony, where five individuals receive special distinction and go forward for consideration for the Governor's Awards for Excellence, the highest honor awarded to a State employee.
Ashley Greene, development specialist, received the college SPA award for excellence. Ashley is integral  in helping the college raise the resources needed to support its mission, and at the same time, communicating our gratitude to our donors so they feel valued and important. Ashley was specifically recognized for her innovation in transforming many routine activities into customized stewardship activities aimed at enhancing the college's connections with donors and friends, including donor communications, event management and advisory board meeting development and facilitation.
The other deserving SPA nominee was Linda Orlandi, Department of Sociology and Anthropology.
Joe Johnson, the Coordinator of Student Diversity for the College of Humanities and Social Sciences, received the college EPA award for excellence. Joe's exceptional commitment to excellent customer service is demonstrated through outstanding program development, enhancement of the quality of college academic affairs services, and service to university and community partners. "He has endless enthusiasm for promoting student success and shows tremendous dedication to students," says Vicki Gallagher, Associate Dean for Academic Affairs and Joe's nominator. "There are times when he stays after hours to meet with a different student group each night of the week. Imagining better ways to serve our students, particularly underrepresented students, is his ongoing goal. His efforts have led our students, faculty and staff to become more centrally involved in the life of the college and have increased the sense of community across the college. Thank you, Joe!"
Other highly qualified EPA nominees were Stacy Comey, Center for Family and Community Engagement, and Suzanne Martin, Department of Social Work.
Many thanks are due to the program committee, pictured left to right: Scott Maddox, IT; Crissy Williams-Brown, Dean's Office; Ed McCallum, Business Services; Claudia Kearney, Center for Family and Community Engagement; Faye Walker, Foreign Languages and Literatures; and LaTonya Tucker, History.