March 2013 Student of the Month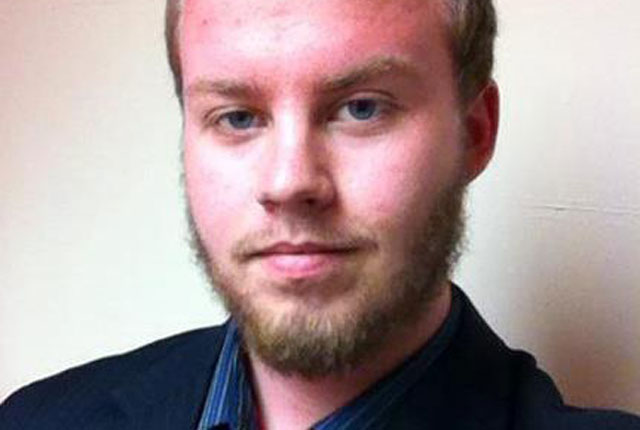 Meet Joseph Murray, student of the month.
Hometown: Wilmington, NC
Class: Senior
Majors: German Studies (Science & Technology Concentration); Mathematics
Transferred from UNC-Wilmington, Fall 2010
Sample Courses:
New German Cinema
Abstract Algebra I
Philosophy of Science
Activities:
NCSU Student Body Treasurer, 2012-13
NCSU Student Senator, 2011-12
Member, NCSU Film Exposure Society (Film Club)
Treasurer and Tutoring Coordinator, German Honor Society
Member, Serene, Green and Clean Movement
Volunteer, German-English translation services for WormTV.de website
Honors:
Research grant from NCSU Office of Undergraduate Research, Spring 2013
Outstanding Student in Third Year German Studies (2012) and Second Year German Studies (2011)
Postgraduate plans:
I am considering joining the Peace Corps, after which I hope to attend graduate school at NCSU's Institute for Advanced Analytics.
Why did you select CHASS?
I wanted a CHASS major so I could learn more about other cultures and expand my understanding of other people.  The thing I enjoy most about CHASS is all the academic and advising support systems. Whenever I need help with anything, there's always someone I can talk to.
What has been your biggest challenge at NCSU?
Time management! I am often very busy and it's difficult to get everything done on time.
Has any individual made a difference for you here at NCSU?
Yes! The professors who teach German are all amazing and very supportive, especially Dr. Lutz Kube and my advisor Dr. Jonathan Wipplinger.
What new doors has college opened for you?
Being at college has allowed me to interact with people from all over the world and expand my world view to accommodate for different perspectives.