November Student of the Month – Kelly Darden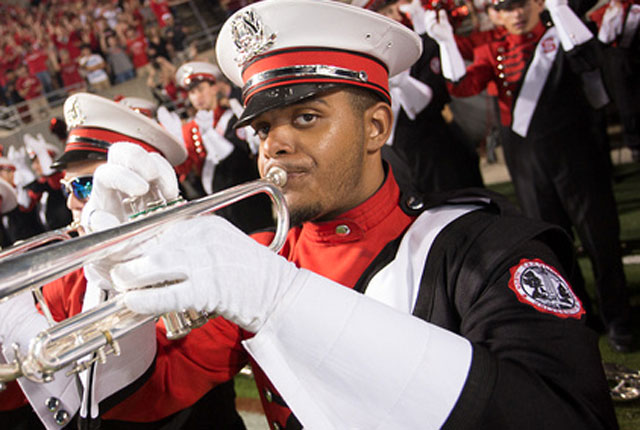 Kelly Darden
Hometown: Greenville, NC
Class:  Sophomore
Major:  Communication Media
Sample Courses:
Public Speaking
Interpersonal Communication
International Relations
Activities:
Presented a paper he co-authored about the sociological effects of hip-hop and rap music, Southeastern Undergraduate Sociology Symposium (Atlanta, GA), Spring 2012
Residential Advisor (Tucker Hall), 2012
Summer START Mentor, 2012
Student Mentor Association, Community Service Co-Chair, 2012
Peer Mentor Program, 2012
Read & Feed Program volunteer (local Boys and Girls Club), 2012
NCSU Marching Band (trumpet), 2011-12
Postgraduate Plans:
Correspondent for a broadcast news station, covering international issues such as politics or war.
What has been your favorite course so far?
Principles of Sociology.  It helped me to take a step back and look at how the world is set up.  I see that humanity and society are social constructs – things that can be created, molded and changed in both a positive and negative direction.
What do you enjoy most about CHASS?
I have enjoyed making connections, and feel that being here has helped me get a foot in the door.  Once you know one person, it is like a domino effect.  You are referred to others who can help you and guide you.  Professor Emily Estrada offered genuine support and encouragement for my research project, and I was able to present my work at a symposium in only my freshman year.
What advice would you give incoming students?
Don't be afraid to ask questions or speak up.  It is very different from high school.  When you begin here, nobody knows who you are.  You have to be willing to take risks, network, and create yourself.  It is all about who you know and presenting yourself as an engaged, active student to those who can help you make the best decisions.