Students
Jefferson Scholar Alisa Andrews Is Making Sustainable Differences
Alisa Andrews, a junior majoring in agricultural science and science, technology and society (STS), is no stranger to tackling challenges. Her resume is almost as long as her transcript, yet she still manages to be involved in some of the most demanding programs on campus.
Andrews is passionate about sustainability and looking for creative ways to combat major issues, such as climate change and food insecurity. During her senior year of high school, she was invited to apply to a program that allowed her to pursue two degrees in a community of students doing the same. Andrews is a member of the Thomas Jefferson Scholars Program, a dual degree cohort that provides advising support, scholarships, and community to students double majoring in the College of Humanities and Social Sciences and the College of Agriculture and Life Sciences.
During the program's biweekly meetings, Andrews has the opportunity to hear from a plethora of guest speakers, including presenters from research and extension. It was through these guest speakers that Andrews realized the extent to which her two degrees complimented each other in the sustainability field.
During the summer of 2020, Andrews put her degrees to work at her first internship that was in her hometown of Morganton, North Carolina. She worked with a nonprofit called The Foothills Conservancy and was tasked with creating an agricultural community garden feasibility report. The conservancy had recently acquired 650 acres and had set aside 65 for Andrews to conduct tests and make plans on. Andrews says that she is very excited to see the finished product in years to come and to know that she made a positive impact on her community.
In her most recent internship, Andrews had the opportunity to work with Jeana Meyers, a horticulture agent for N.C. Cooperative Extension's Wake County Center. Andrews joined Meyers' passion project of educating Wake County homeowners about ways they can combat climate change in their gardens. Andrews compiled research and became a co-writer on a two-page informational document that was shared directly with gardeners and is now listed on the extension website. 
"You don't have to go all the way across the world to make a difference in someone's life," says Andrews "So I really do value being able to serve people in Wake and Burke County. This is local work and the people that I'm living next door to are impacted by it."
Both of these experiences have been pivotal in Andrews' academic career and affirmed her decision to join the Jefferson Scholar Program.
"You have to work with the humanities and the sciences to communicate and make sustainable solutions, that's what I'm learning more about." Andrews says that without the Jefferson Scholar Program, making this kind of difference may not be possible.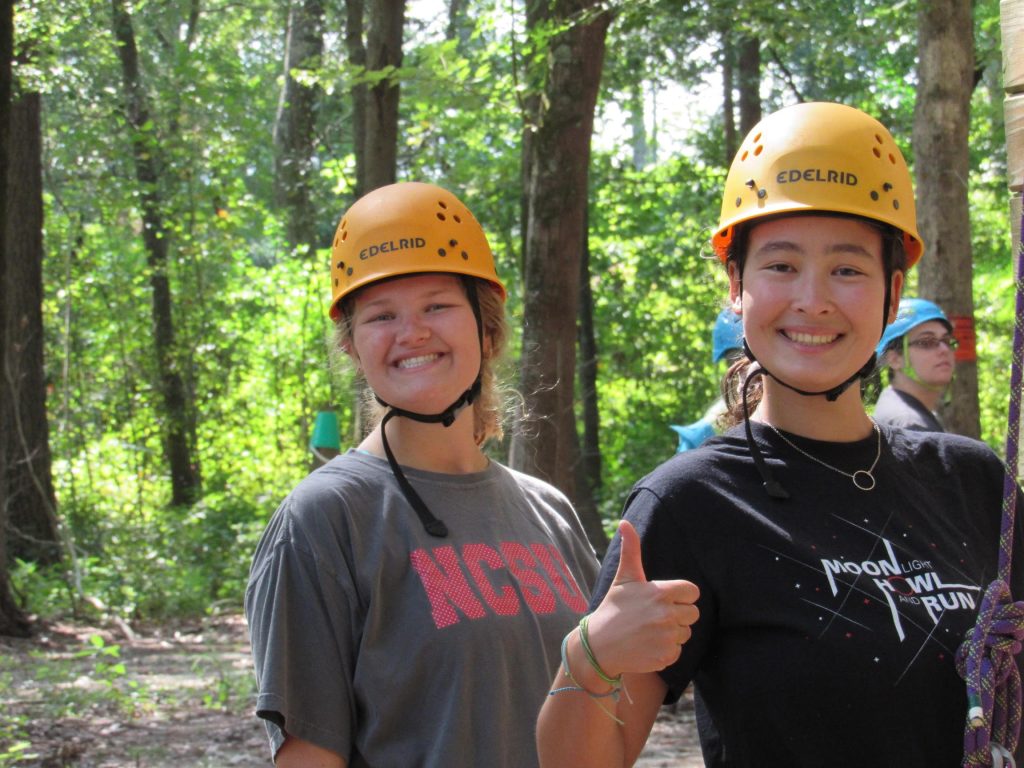 "I think the biggest thing that Jefferson has taught me is that it's okay to be interested in two different things and to be passionate about a lot of different topics," shares Andrews. "I like being in a community that fosters passions for multiple things."
While the program has helped her academic career exponentially, the most valuable takeawayAndrews has experienced goes beyond the classroom and biweekly meetings.
"I've gained great friends," says Andrews "I think that's a huge thing that's often overlooked, is community. The support that you have as a student to call up a friend or text someone else in the same exact situation as you is super important."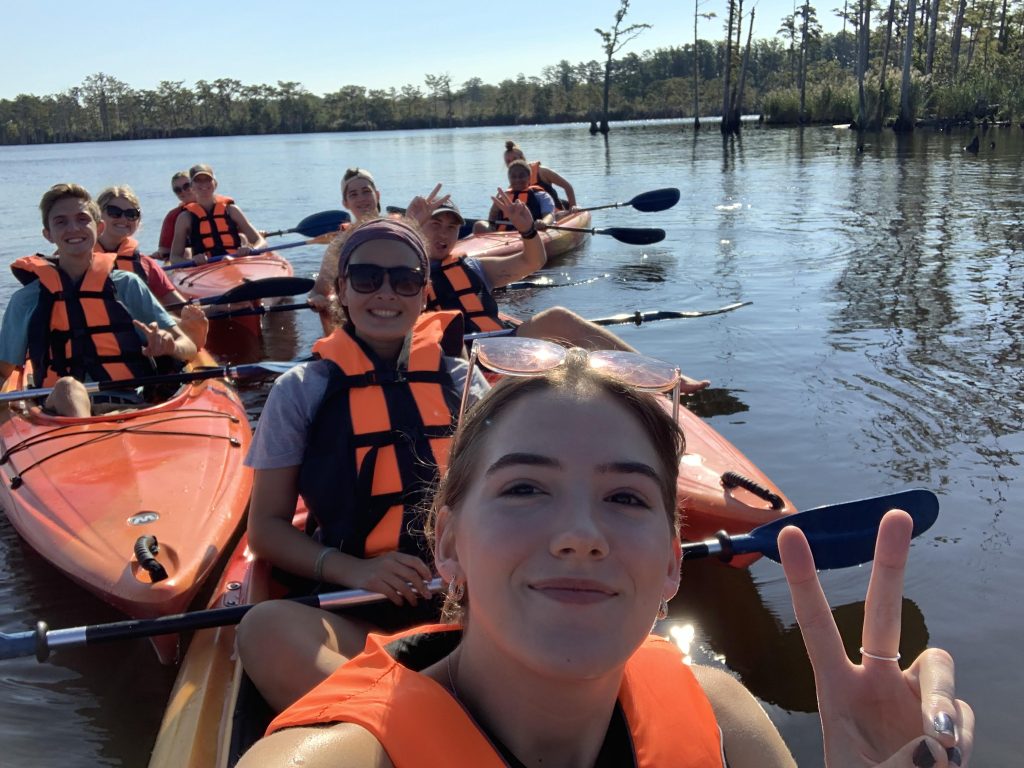 As a Caldwell Fellow, University Ambassador, Thomas Jefferson Scholar, and member of the University Honors and Scholars Program, Andrews stays busy while she works to finish her two degrees. But this doesn't mean it's all work and no play. 
"We're in a scholarship program that is demanding on your schedule and is another thing that you have to work hard at," says Andrews "But I've realized that it's okay to celebrate and sit back and be like, 'This is really fun, just going on retreats and having a good time and roasting marshmallows with my peers.' I think Jefferson has taught me to take life a little less seriously."
Andrews encourages high school seniors who are invited to apply to fill out the application: "Take the invitation to apply as a compliment. Be flattered, because you should– you've worked hard to get to this point. This invitation is selective and competitive, so that should build your confidence and excite you."
Andrews doesn't know her exact career path yet, but she knows it will involve helping other people.
"Having an education is such a privilege, especially as a woman in the world, that's something we take for granted," she says. "So, I guess in sustainability, I want to be able to benefit the most people in my lifetime."
This post was originally published in College of Agriculture and Life Sciences News.