Alumni
Celebrating Black Alumni
Here, we celebrate the courage, creativity and successes of NC State's Black alumni from the last six decades.
With landmark buildings, points-scoring prowess, public service, leadership endowments and jewelbox poems, they've made their mark on the university and the nation.
But beyond their personal accomplishments, these extraordinary Black alumni embody the Wolfpack spirit by seeking to lift up the communities around them.
Norma Wright Garcia '66
When NC State opened its first dormitory for women in 1964, Norma Wright Garcia was waiting. The history major and native of Willard, N.C., eagerly enrolled at the university for the last two years of her degree.
Garcia wasn't just one of the first females to live on campus. In 1966, she became NC State's first Black female graduate.
Though she faced discrimination from a few of her classmates, she found a mostly welcoming environment.
"I never felt out of place," Garcia told the College of Humanities and Social Sciences' Accolades magazine in 2007. "I met people in the dorm, in my classes, in the cafeteria. What brought us together was what we had in common, not our skin color."
Before her death in 2012, Garcia was a public school teacher in Eastern North Carolina for 25 years. She also earned a master's degree in German from Wake Forest University and lived in Germany for six months.
Going to a school where few people looked like her didn't intimidate Garcia, and neither did traveling abroad or exploring new cultures. "My experiences at NC State made me more aware and interested in the world around me," she told Accolades.
Phil Freelon '75
The District of Columbia Public Library. The National Center for Civil and Human Rights in Atlanta. And the monumental National Museum of African American History and Culture on the National Mall. Durham architect Phil Freelon designed buildings that serve the public and honor our past.
A 1975 graduate and distinguished alumnus of the NC State College of Design, Freelon also left his mark on the Triangle community with projects such as the Durham Bulls Athletic Park, the Durham County Human Services Building — and several structures on NC State's campus, including the revamped Gregg Museum of Art & Design.
Freelon died in 2019 at the age of 66, but his legacy as a shaper of public spaces endures. Raleigh's new Freedom Park, conceived to honor the contributions and struggle of Black North Carolinians, will follow his design.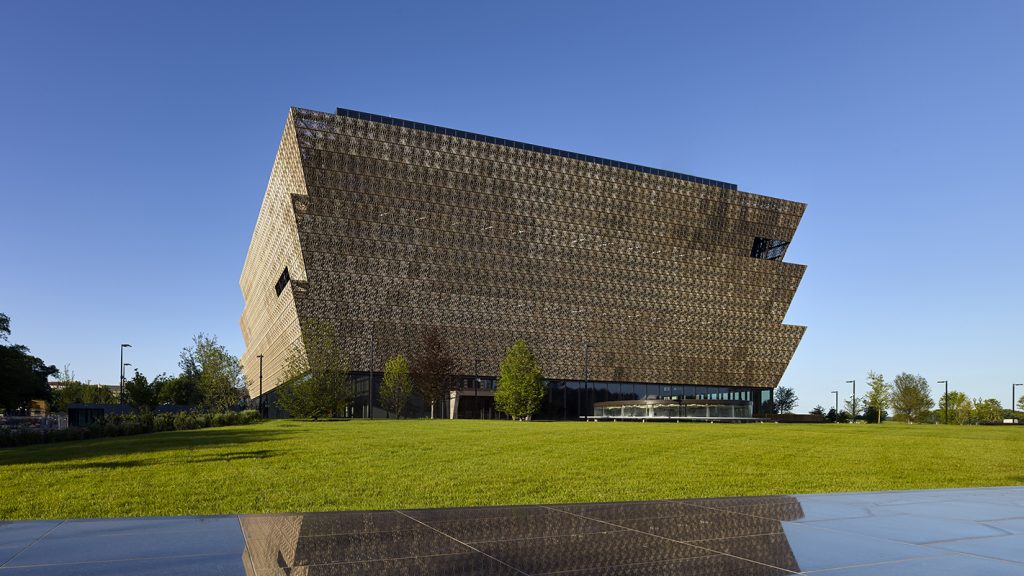 Gayle Lanier '82
After graduating with a bachelor's degree in industrial engineering, Gayle Lanier worked to ensure NC State students could pursue their dreams as she did. Along with her husband, she established the Dwain K. and Gayle S. Lanier Scholarship endowments to help under-represented students from North Carolina study engineering.
Her devotion to NC State and its students didn't stop there. She continued to fund scholarship programs, gave the College of Engineering's keynote address in 2005, served on the NC State Board of Trustees for eight years and, in 2017, became the first Industrial and Systems Engineering alumna to receive the Watauga Medal — NC State's highest nonacademic honor.
"NC State has been wonderful in providing me with the fundamentals to be successful in my career," Lanier said at the time. "Giving back has been solely out of my love for this university, its faculty and staff, and most importantly, the students it serves."
Lanier worked her way up in the business field, retiring from Duke Energy as senior vice president and chief customer officer. Earlier, she was vice president of corporate services at Progress Energy and vice president and general manager at Nortel Knowledge Services. Chancellor Randy Woodson praised her advocacy for NC State students and the university itself in the industry.
Chasity Melvin '98
As a little girl in Roseboro, North Carolina, Chasity Melvin knew she wanted to be a professional basketball player when she grew up. Never mind that the job didn't exist for women at the time. She played against boys growing up, and figured she'd play against them as long as she had to.
Her talent and tenacity led her to then-Coach Kay Yow's team, the Lady Wolfpack — and it was a match made in hoops heaven.
Melvin proved to be a lightning-fast forward, and was named ACC Rookie of the Year in 1995. In 1998, her senior year, she led the women's basketball team to their first NCAA Final Four game where she scored 37 points, setting an NCAA semifinal record that stood for 12 years.
She's the first woman in Wolfpack history with 2,000 career points and 1,000 rebounds, and one of seven NC State women's basketball players to have her jersey retired. In 2014, she was inducted into the NC State Athletic Hall of Fame, followed by North Carolina's Sports Hall of Fame in 2017.
Since her time with the Lady Wolfpack, Melvin has made a career of stepping into opportunity and proving herself a success. She joined the WNBA in 1999 as a first-round draft pick, and was named a WNBA All-Star during her third of 12 seasons in the league.
She worked for several years as an ambassador for the Kay Yow Cancer Fund, and in 2020 was hired as an assistant coach for the WNBA's Phoenix Mercury — one of the top organizations in the league. Now, bubbled against the pandemic with her team, she's coaching players she once played against.
Tony Caravano '04
To an outsider, Tony Caravano's time at NC State reads as a most-likely-to-succeed handbook. Resident advisor. Chair of the student government elections commission. A summer abroad in Florence, Italy. An internship with an attorney who had a Supreme Court case in progress. Two terms as student body president.
For Caravano, however, pulling together enough financial support during his college years was a challenge. Being accepted into the Caldwell Fellows program, he says, was the deciding factor that allowed him to stay in school when he was financially least able to.
With Caldwell, Caravano developed the leadership skills that would ultimately shape his career. After several years as senior content acquisition manager for Amazon Prime Video, he's now senior director of retail and customer experience at Rivian, an all-electric adventure vehicle company backed by Ford.
Caravano's gratitude for the Caldwell Fellows program, and the lessons it imparted, inspired him to establish a named endowment to support future Caldwell Fellows. "Always, always bring other people along for the ride," he said in a 2018 profile.
Always, always bring other people along for the ride.
Caravano was named an Outstanding Young Alumnus in 2015 and served on the NC State Alumni Association Board of Directors from 2012-20. He continues to mentor prospective NC State students, Caldwell Fellows and recent graduates.
Tyree Daye '17
A poet from Youngsville, North Carolina, Tyree Daye graduated with a bachelor's degree in English from NC State in 2014 and returned to earn his MFA in 2017. He is the author of two poetry collections, a Cave Canem Foundation fellow and a teaching assistant professor at UNC-Chapel Hill.
In 2019, he was among 10 recipients of the Whiting Award, one of the most prestigious national prizes given to emerging writers of fiction, nonfiction, poetry and drama.
I come from a family of storytellers. I've always been drawn to a good narrative structure.
Daye's second collection, Cardinal, appeared on The New York Times' Best Poetry of 2020 list. His work has also appeared in Prairie Schooner, Nashville Review, Callaloo, Kenyon Review Online and The New Yorker, which last month published his poem "what the angels eat," complete with an audio recording by the author.
This post was originally published in NC State News.