Alum Defends the Environment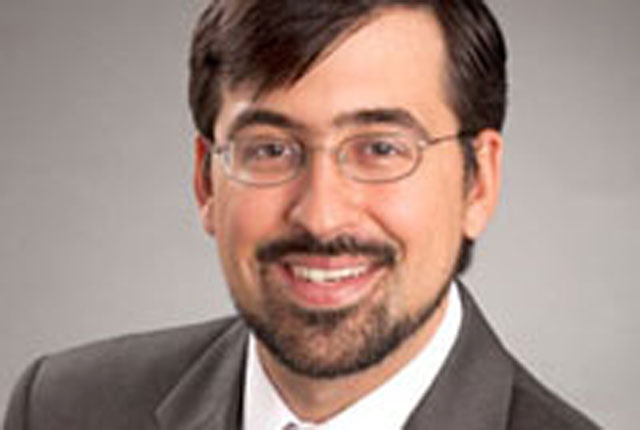 Tomás Carbonell ('02) discovered his passions for environmental issues early in his NC State career. Initially enrolled in a traditional engineering major, Carbonell followed his mentors' advice and pursued interdisciplinary studies, earning dual degrees in engineering and in CHASS.
He has parlayed those passions into a career dedicated to clean air and a sustainable environment. His current work as an attorney with the Washington, D.C., office of the Environmental Defense Fund puts him on the front lines of clean air legislation.
"I derive satisfaction from working at the cutting edge of an important and challenging public policy program, and from applying a number of disciplinary tools – including law, economics, and science – to achieve progress," he says.
Carbonell, a Park Scholar at NC State, traveled abroad extensively after graduating, including serving as a volunteer coordinator for Habitat for Humanity, where he facilitated volunteer team assignments in Guatemala and the Dominican Republic, and studying at Oxford University. After earning his law degree at Yale, he became an associate at Van Ness Feldman, where he specialized in such issues as climate change, air pollution regulation, clean energy, and electricity regulation before going to work for the Environmental Defense Fund.
Carbonell has remained connected to NC State and the Park Scholarships program by serving as a Park Scholarships Ambassador and selection committee member. He continues to meet with students who seek him out for advice on graduate school and scholarship application processes.
"My experiences as an undergraduate at NC State and as a Park Scholar were foundational for my work today," says Carbonell. "The kind of intense multidisciplinary education I received at NC State, through which I obtained training both in engineering and the social sciences, is really integral to my day-to-day work as an environmental attorney.  In addition, I don't think I would have pursued my present career were it not for the wise counsel and attention I received from mentors among the faculty at NC State, as well as the relationships I made with other dynamic students at the university."
Read the full story by Chad Smith on the Park Scholarships website.