Down by the Bay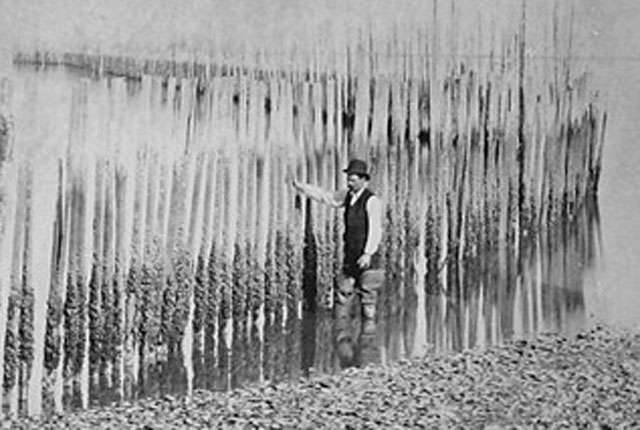 Historian Matthew Booker examines the intersection between human beings and the natural world. The associate history professor's new book serves as an environmental history of a western United States estuary where human desire for public access has led to far-reaching ecological changes in a highly contested urban and natural space: the San Francisco Bay.
Down by the Bay: San Francisco's History Between the Tides  (University of California Press, 2013) incorporates historical ecology, legal, economic and political history to tell the environmental history of the bay.
As the largest and most productive estuary on the Pacific Coast of North America, the bay is also home to the oldest and densest urban settlements in the American West. Booker follows the humans who have inhabited the bay through the centuries and highlights nature's ongoing role in shaping that history. "From birds to oyster pirates, from gold miners to farmers, from salt ponds to ports," he shares the critical context for current discussions over the best management and use of the bay in the face of sea level rise.
In a review of the book in the San Francisco Chronicle, Jonah Raskin says Booker clearly demonstrates the law of unintended consequences "in our own backwaters and backyards. For example, Booker shows that the planting of Atlantic oysters in San Francisco Bay altered the bay's ecology. He also argues convincingly that hydraulic mining for gold in the Sierras sent millions of tons of soil and rock rushing down streams and rivers, such as the Sacramento and San Joaquin, then into the bay, where habitat never recovered. … Down by the Bay is a genuine pearl in the sea of contemporary environmental writing."
Hear Matthew Booker interviewed on San Francisco's KQED public radio station.
Booker's research for Down by the Bay was supported in part by summer research stipends from the college's Department of History.
In addition to teaching American environmental history, the history of American suburbs, and other courses, and conducting wide-ranging interdisciplinary research, Booker leads the Between the Tides project at Stanford's Spatial History Lab, mapping San Francisco Bay's dynamic tidal margin.