Two CHASS Faculty Named Distinguished Professors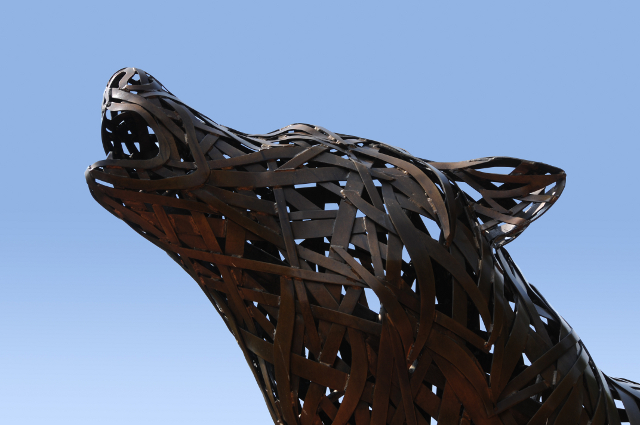 NC State named two faculty members as Distinguished Professors in 2013, and both are from the College of Humanities and Social Sciences.
Distinguished Professors are outstanding faculty members who have achieved recognition well above the criteria for full professor and are considered to be among the best scholars in their discipline. Distinguished professors are known and respected nationally and internationally by scholars in their field. Distinguished University Professors have in addition improved the quality of NC State and served its mission through service and involvement in the campus community.
CHASS Distinguished University Professors
William Adler, Philosophy and Religious Studies, 2013
Chris Anson, English, 2007
Tony Harrison, English, 2009
Tom Hester, English, 2007
CHASS Distinguished Professors
Virginia Aldige, Sociology, 2005
David Gilmartin, History, 2013
Named Distinguished Professors
Tom Birkland, School of Public and International Affairs, William T. Kretzer Professor, 2007
Carolyn Miller, English, SAS Professor in Technical Communication, 2005
Vacant, Goodnight-Glaxo Wellcome Professor of Social Science
Named Distinguished University Professor
Walt Wolfram, English, William C. Friday Professor, 1992
Dr. William Adler, Professor of Religious Studies, has been named Distinguished University Professor. Adler is an extraordinarily gifted scholar and a leading world expert in early Christian chronography. He is widely recognized as an original, painstaking, careful, and thorough scholar who is not afraid to explore difficult, overlooked, or unfashionable subjects. His monograph Time Immemorial has been described as "a field-changing work of scholarship," which "rapidly established itself as the authoritative guide to the whole field." Adler's many other scholarly publications, which include several major books that are products of international collaborations, are widely admired and respected, and he has received many scholarly honors, fellowships, and awards. At NC State, he has served many department, college, and university committees with distinction. Adler is a member of the Academy of Outstanding Teachers and an Alumni Outstanding Undergraduate Professor. He received the Alexander Quarles Holladay Medal for Excellence (the highest award the university can bestow on a faculty member) in 2009 for his outstanding career contributions to NC State in teaching, academic and professional service, and scholarship.            — summary provided by Michael Pendlebury, Department Head, Philosophy and Religious Studies
Dr. David Gilmartin, Professor of History, has been named Distinguished Professor. Gilmartin, an historian of South Asia, has earned an international reputation for his prolific scholarship. His first book, Empire and Islam, published more than 20 years ago, remains a classic, oft-cited "must read." The issues of cultural politics and Muslim identity that he explored in this book continue to be a theme in Gillmartin's subsequent edited volumes, 36 articles and book chapters, and myriad invited presentations. However, what distinguishes Gilmartin in his field is the versatility and range of his work. He has published on art history, law, elections, and environmental history in leading journals. Moreover, big questions characterize all his work, and in each of these areas he unsettles long-held ideas by proposing fresh, original understandings.  He has served in leadership positions in his professional organizations, on grant and fellowship review committees, and is regularly in demand at international conferences. Intellectually generous, Gilmartin is also regularly in demand as a scholarly referee and reader of others' work. Appreciations to him appear frequently in dissertations, journal articles, and books.  Indeed, perhaps the best marker of Gilmartin's stature in and impact on his field is that, although Gilmartin has spent nearly all of his scholarly career without doctoral students, much of his field regards him as one of its central mentors.     — summary provided by Jonathan Ocko, Department Head, History