Dissertation on Visual Thinking Earns Recognition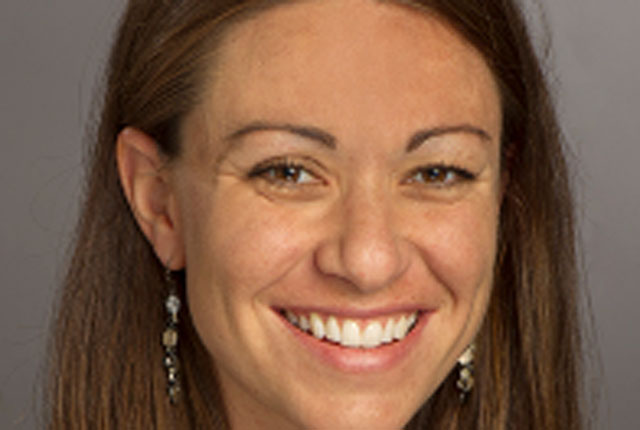 All too often, doctoral candidates toil in obscurity over their dissertations. But CHASS alum Kelly Martin has earned high recognition for hers. NC State University has nominated "Thinking Visually: A Guide to Research Methodologies and Contexts" for the nation's most prestigious honor for doctoral dissertations, the Council of Graduate Schools /UMI Distinguished Dissertation Award in Social Sciences.
Martin, a May 2011 graduate of the college's Communication, Rhetoric, and Digital Media doctoral program, said that receiving a nomination for the award "was really flattering, especially since I know so many strong dissertations were submitted."
Dr. Victoria Gallagher, professor and associate dean of academic affairs and graduate studies for CHASS, chaired Martin's dissertation committee. "Kelly's nomination from N.C. State for this award means that it was judged to be the best social science dissertation not only in CHASS but across the other colleges in the university that have social-science related programs," she said.
Martin chose her topic because of her interest in visual communication and the abundance of ways she could approach research problems visually. "Throughout my interdisciplinary coursework in CRDM, I was introduced to a variety of visual methods. I wanted to produce something that would help newcomers to the visual field, like myself, understand the variety of options open to them as a researcher," she said. Her dissertation analyzes three objects of study—avatars, commemorative sculptures/memorials, and images of nano particles—that represent a mix of both digital and non-digital visual experience.
"While other models have been developed and proposed, none has the breadth and at the same time, the compelling and well-organized visual representation of these emerging trajectories," Gallagher said. "We applaud Dr. Martin's work and are so pleased she has earned this recognition."
Stay tuned for news of the Council of Graduate Schools national award results.
By Kristie Demers, CHASS Communication Intern