Alumni
Rick Speers Named 2023 Distinguished Alumnus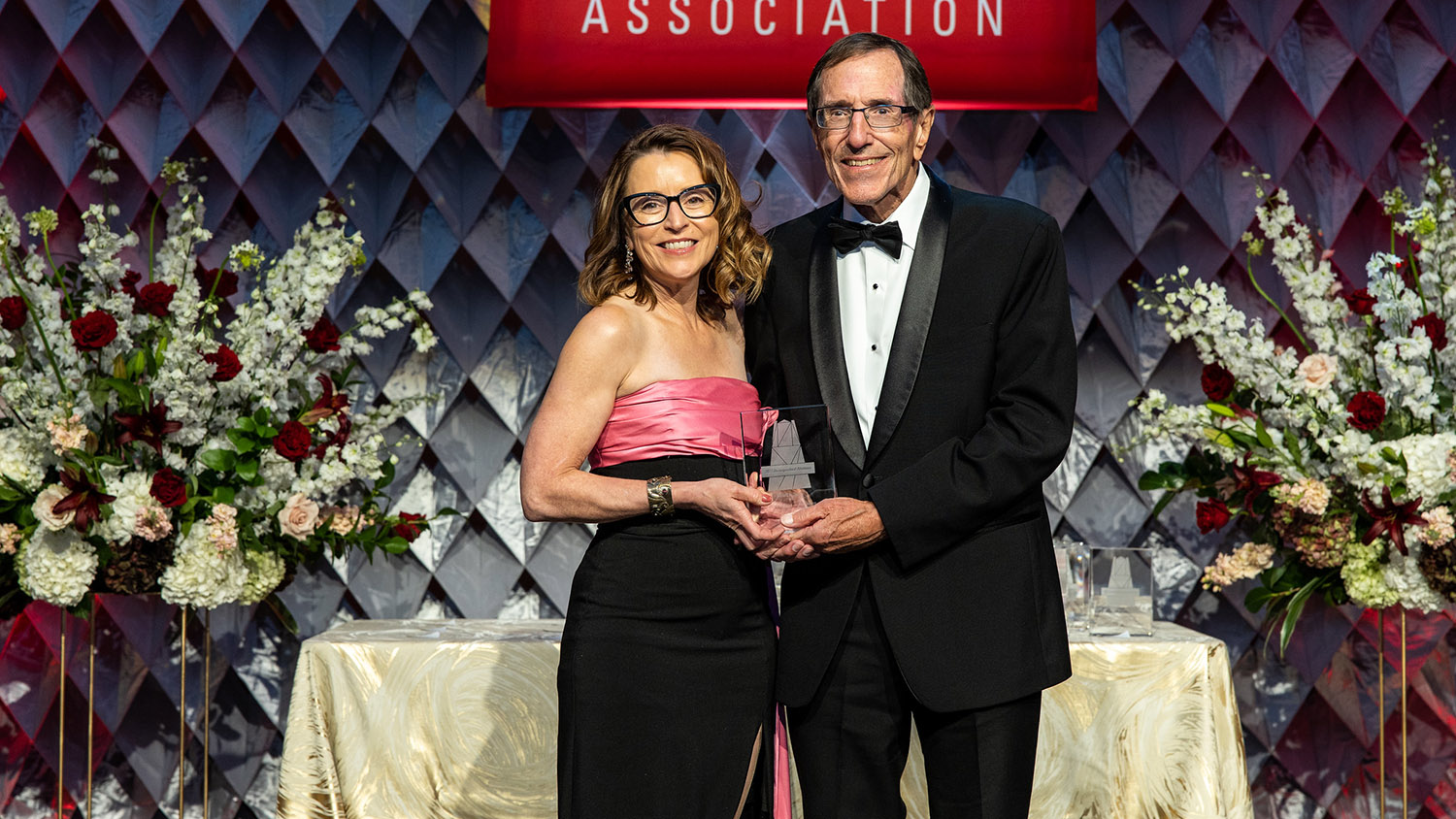 U.S. Army veteran, business executive, donor, advocate and dedicated member of the Wolfpack.
Now, Rick Speers can add the College of Humanities and Social Sciences' 2023 Distinguished Alumnus to his long list of accomplishments. He was honored at the NC State Alumni Association's Evening of Stars Gala on Oct. 26.
"Not only is Rick accomplished in his chosen field, but his connection to and support of his alma mater is remarkable," said Deanna Dannels, dean of the college. "I couldn't be more proud to have Rick as our college's distinguished alumnus and to have him as a partner in charting the success of the College of Humanities and Social Sciences."
Of receiving the award, Speers said that he is proud to support the college and its effort to become the most innovative humanities and social sciences college in the nation — and is honored for his role in helping to make that happen.
Speers graduated with a bachelor's degree in history from NC State in 1969. Afterward, he served in the Army and then earned his juris doctorate from the University of North Carolina at Chapel Hill School of Law in 1974.
Since then, Speers has built an illustrious career by combining his business acumen with his legal expertise. He is the co-founder of Private Wealth Management of North Carolina, where he serves as an investment advisor representative. Before that, he co-founded Asset Management Services; Choplin, Harp and Speers; and Big House Real Estate Partners.
Speers is a tireless advocate for the college, and his contributions to his alma mater are numerous. Among them are visiting students and prospective students, engaging alumni and potential donors, and serving as a member of the college's advisory board since 2020 and as a member of the university's Park Scholarships selection committee.
He has also been a member of the Wolfpack Club for more than 50 years, supporting athletics and student-athletes. For his commitment, Speers received the Wolfpack's Ronnie Shavlik Award in 2018.
Speers' philanthropic investment also includes the establishment of the Richard A. Speers High Impact Award Endowment. The endowment provides students of the college with such high-impact experiences as participation in undergraduate research, and study abroad and internship opportunities.
He is also the founding donor of the Dean's Innovation Endowment for the college. Funds from the endowment may be used to start new academic initiatives, create conferences, symposiums and community engagement events, and establish the infrastructure to build and sustain those activities.
Outside the office, Speers is active in his community. He is a former president of the NC Services for Dentists Board of Directors and former chair of the NC Heart Association's planned giving program.