Students
Seven Incoming Humanities and Social Sciences Students Named Park Scholars
Seven incoming Humanities and Social Sciences students are among the 42 rising freshmen the Park Scholarships program named to its class of 2026 Pak Scholars.
The students, who each receive a four-year scholarship, were selected from among 2,260 applicants for their accomplishments and potential in scholarship, leadership, service and character. This year's Park Scholars class represents nine states and 20 North Carolina counties.
Our college's seven Park Scholars include student leaders, writers, tutors, athletes, researchers and musicians. Their planned majors range from communications and psychology to political science and criminology.
Meet the seven Park Scholars from Humanities and Social Sciences. 
Issac Areli Carreño, from Goldsboro, intends to major in political science. In high school, he was president of the Key Club, a tutor at a local middle school and for recent immigrant students. He is working on a research project with an NC State epidemiology professor.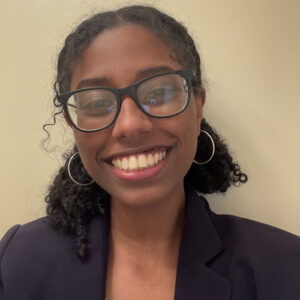 Bethel Chanyalew, from Silver Spring, Maryland, expects to major in criminology. In high school, she was a volunteer teacher at a local church for middle and high school students and a counselor at an after-care program for more than 80 elementary students. 
Sydnee Lin Fryer, from Charlotte, expects to major in international politics. In high school, she was student body president and a member of the National Honor and Spanish Honor societies. She also served as a global event intern for the Associated Press.
Ana-Victoria Gomez, from Maitland, Florida, plans to major in psychology. In high school, she served as senior class secretary, founder of the Spanish Mode Club and an officer of the Spanish Honor Society. She also was an AP scholar and volunteer tutor. 
Anil Gordon, from Fayetteville, intends to major in political science. In high school, he served as student body vice president and vice president of the Interact Club and his Hindu youth group. He is also an Eagle Scout. 
Chalina Lauraine Morgan-Lopez, from Raleigh, expects to major in political science. In high school, she was president of the equity team, captain of the varsity tennis team and a representative for the Wake County Office of Equity Affairs. She has been in the media for her work on anti-sexual violence and inclusivity in schools.
Molly Sue Smith, from Robbins, intends to major in political science and environmental science. In high school, she was student body executive president, marching band brass captain and a Moore County Schools student ambassador. She also fundraised for the National Alliance on Mental Illness.