Alumni
Clare Jordan Named 2021 Distinguished Alumna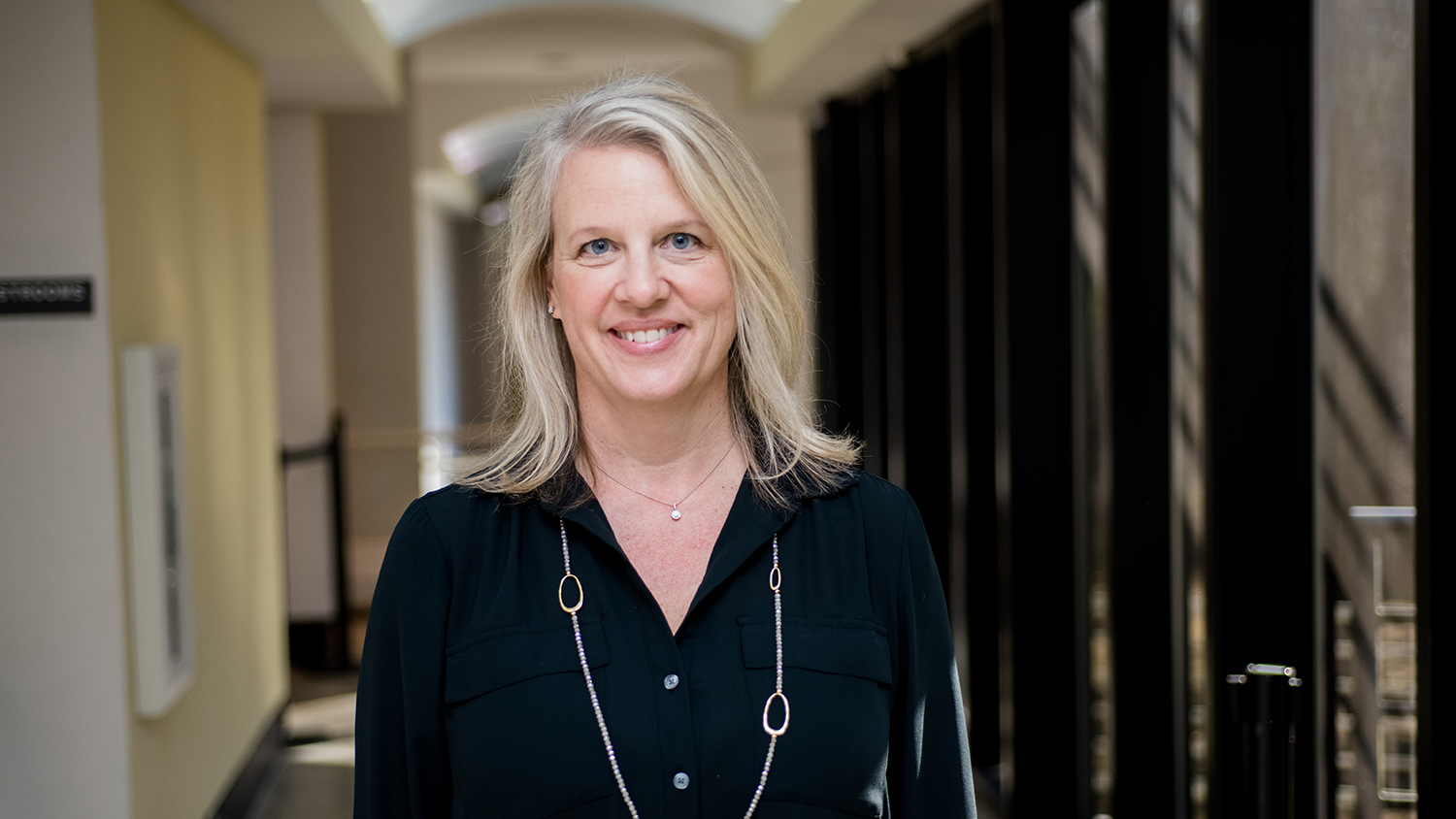 If Clare Jordan had a personal mantra, it would be sharing the joy of generosity.
The reason is simple. After experiencing the rewards of volunteerism since childhood and joining forces with nonprofits from her time at NC State, Jordan has made giving back her vocation and working in the nonprofit sector her profession. In a career spanning 28 years, she has worked or volunteered for different organizations, assisted hundreds, and, yes, shared the joy of generosity.
Jordan, who earned a bachelor's degree in English, is also a loyal supporter of her beloved Wolfpack. For her commitment to service and the community, NC State named Jordan the 2021 Humanities and Social Sciences Distinguished Alumna at the annual Alumni Association Evening of Stars Gala in October.
"Clare Jordan epitomizes all of the characteristics of a distinguished alumna for the college," said Deanna Dannels, dean of the college. "We are so proud of all she has accomplished in her career and we're grateful for her passion for NC State. Her leadership is creating a bright future for our students and community."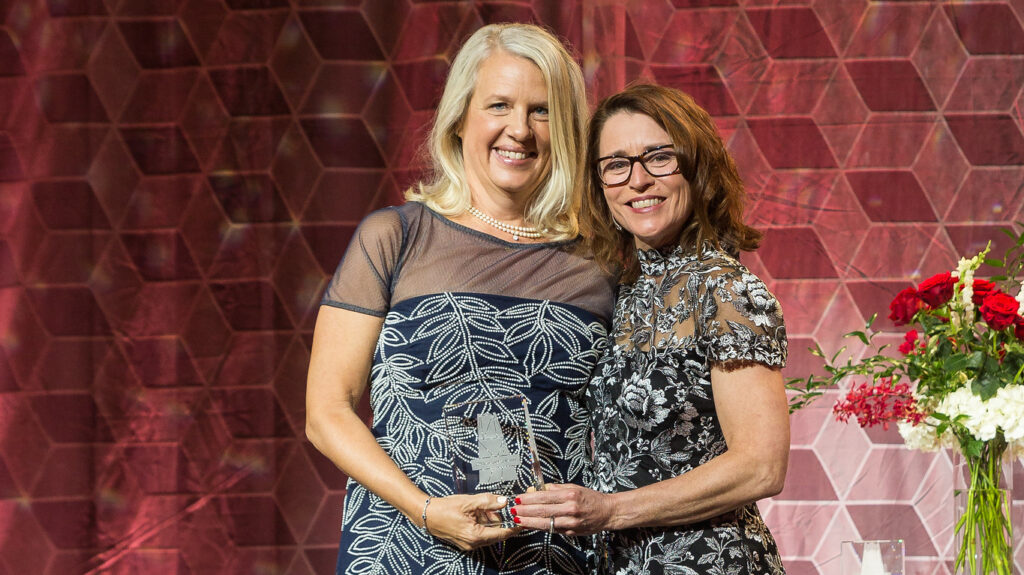 When told she earned the alumni award, Jordan choked up, feeling both humbled and excited to receive the honor.
Jordan loves giving back and working in the nonprofit world, "where people truly care about advancing visions into new and exciting realities that make our world a better place," she said.
That love affair began when Jordan was just a kid with a zest for volunteerism and developed into a career path at NC State, where she established a campus chapter of Habitat for Humanity. That was decades ago and she never looked back.
During her career, Jordan has held positions at nonprofit educational and healthcare organizations. For the past 15 years, she has worked in nonprofit consulting at Capital Development Services and was recently promoted to vice president of the Winston-Salem-based company.
Meanwhile, she also carves out time to volunteer at NC State, especially in the College of Humanities and Social Sciences.
"My career was definitely built on experiences I had at NC State, in and out of the classroom," Jordan said.
Over the years at NC State, she chaired the advisory board for the former Institute for Nonprofits and is now leading a group of advisors who are helping guide strategic thinking for social innovation and entrepreneurship. Jordan also created the Clare Stone Jordan Internship Endowment, which benefits students minoring in nonprofit studies who are completing nonprofit internships.
"My career was definitely built on experiences I had at NC State, in and out of the classroom."
"There really could be no more perfect reflection of what is important to me than to have the privilege of leaving this kind of legacy," Jordan said.
She is also leaving another kind of legacy. Jordan is the parent of a recent NC State graduate and two current undergraduates.
"I am very proud of my school and its many advances and advantages," she said.