Thank You, Dean Braden
Dean Jeff Braden Led Humanities and Social Sciences to New Heights and Broader Horizons at NC State
Always ready with a story or a joke, always game for a zany experience, Jeff Braden made leading the College of Humanities and Social Sciences look easy. But don't be fooled: he took his work very seriously during his more than 13 years as dean. We applaud his accomplishments and wish him well as he returns to the Department of Psychology on July 1.
Dean Braden raised the value of the humanities and social sciences at NC State exponentially during his tenure. He has advocated effectively for the critical role our disciplines play in addressing the challenges of the 21st century. And at our STEM-intensive university, he has made us shine: garnering resources for research and teaching, fostering interdisciplinary scholarship, encouraging students and alumni to reach for their dreams.
Dean Braden has been a fierce champion for all our students — including first generation students and those from underserved communities — ensuring they have an intensely rich and diverse college education and can access internships, undergraduate research, study abroad and other opportunities.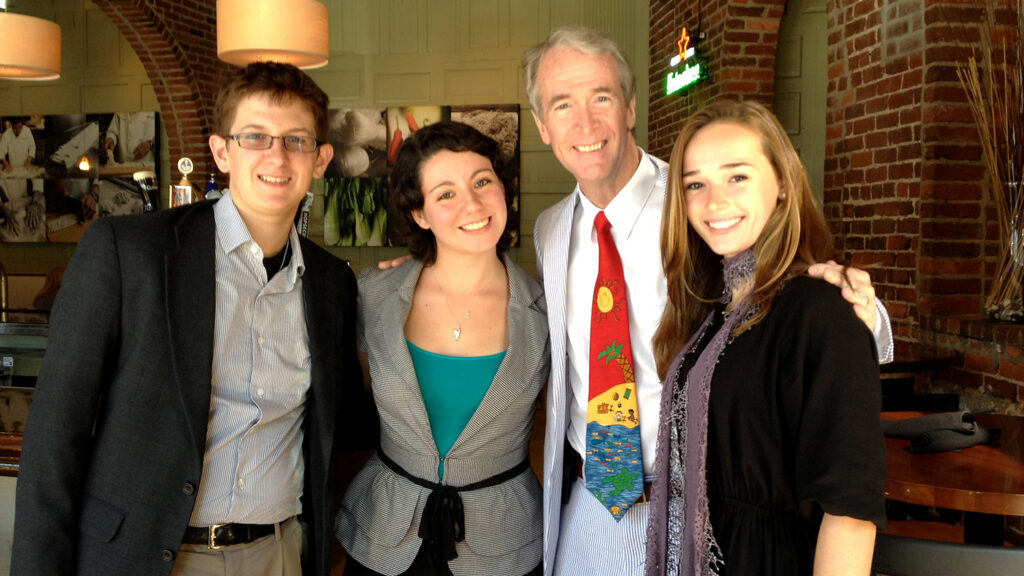 Highlights
Here are just a few high points from Dean Braden's tenure.
Empowering Students: With the help of donors, Dean Braden funded conference visits, internships and other experiential education opportunities for students.
Advocating for Faculty and Staff: Dean Braden raised the college's scholarly profile and focused on identifying and nominating faculty for much-deserved recognition.
Increasing Grants and Fellowships: On his watch, external funding for research and scholarship averaged $6.65 million annually, up from an average of $3.9 million during the previous eight years.
Prioritizing Diversity: Dean Braden supported efforts to diversify the faculty in the college. During the past 10 years, the percentage of underrepresented minority tenure track faculty members in the college increased from 11 percent to 18 percent.
Advancing Equity: Dean Braden worked hard to move staff salaries closer to market rates. He was instrumental in seeing that professional track faculty's salaries were brought to at least a living wage. And he tried mightily to move salaries for tenured and tenure-track faculty to levels that were comparable for their fields.
Garnering Support: The dean enabled donors to put their resources where their passions lay: he helped establish the university's first endowed center; facilitated scholarships and professorships; and was instrumental in helping exceed the college's $35M capital campaign goal.
Timeline
2003

Braden joins NC State as a professor of psychology.

2004

Braden named director of the university's School Psychology Program.

2007

Braden becomes the college's associate dean for research and graduate studies.

2008

Braden named dean of the College of Humanities and Social Sciences.

2021

Braden returns to the Department of Psychology.
We celebrate Dean Braden's accomplishments and wish him well as he returns to the Department of Psychology.