Home Page News
Year in Review: Our Top Stories of 2020
Even with 20/20 vision, we couldn't have seen this coming. A year full of virtual classes, social distancing and disruption. Yet even when we're apart, you continue to show the strength of our Pack.
NC State's College of Humanities and Social Sciences had plenty to celebrate in 2020. Our students stepped out of their comfort zones and tackled adversity head on. Our faculty pursued innovative research while balancing work from home life. And our alumni played key roles in the fight against the COVID-19 pandemic. We couldn't be more proud.
Take a look at some of our top stories of the year.
The Language and Life Project (LLP) took home its third Emmy award in February. Talking Black in America, a feature-length film that highlights the rich history of African-American English, won in the documentary/cultural category at the 34th Annual Midsouth Regional Emmy Awards in Nashville.
"People don't realize how much African-American English has given to American English," says Walt Wolfram, William C. Friday Distinguished Professor of English at NC State. "Its history. Its development. Its vibrancy."
Our Pack stepped up during the COVID-19 pandemic — in more ways than one. James Boicourt (Political Science '06), owner of Charm City Meadworks in Baltimore, revamped his mead business to produce hand sanitizer for hospitals, municipal workers and other local groups.
"We're all in this together," Boicourt says. "Many hands make light work, and if you have any chance to get some positive momentum during this, it will be a good thing."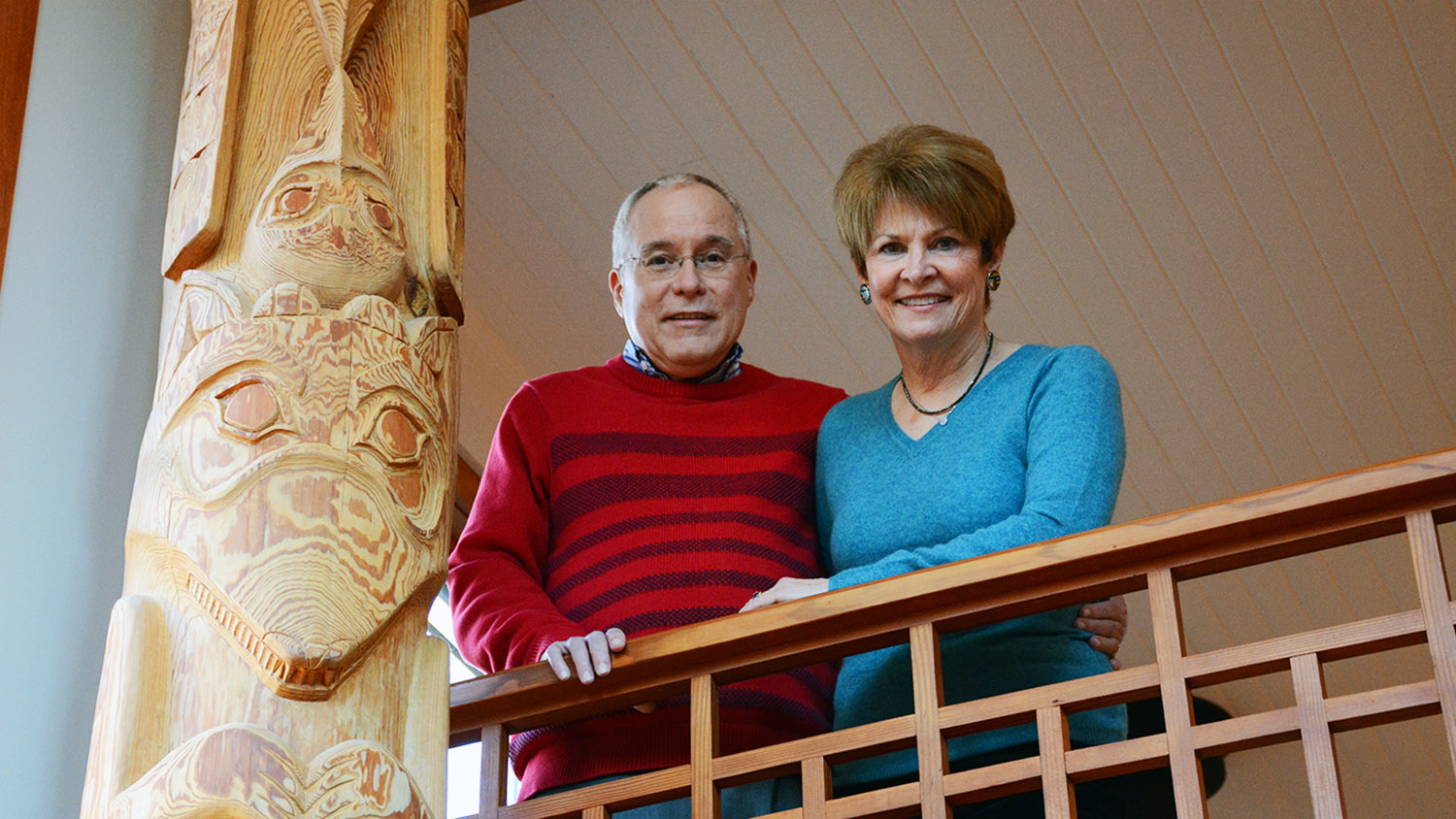 Fueled by their passion for Native American culture, Belinda and John Hester (History '72) established a scholarship to help underrepresented students at NC State. The first John F. Hester Scholarship was awarded to Lorena Caudillo, a sophomore studying history, who has big dreams of attending law school.
"We've found other ways to give back," John Hester says. "I hope that others will consider the same thing. Take some effort to start a scholarship. Create possibility."
Seven Humanities and Social Sciences students and alumni have received or were named finalists for top national awards, including: the Fulbright U.S. Student Program, the Udall Scholarship, the Boren Scholarship, and the Herbert Scoville, Jr. Peace Fellowship.
Recipients of these scholarships and grants will apply the skills they've learned in the classroom to worldwide research projects and teaching assistantships.
Threa Almontaser, who earned a bachelor's degree in English and an MFA in creative writing, won the prestigious 2020 Walt Whitman Award for her first manuscript, The Wild Fox of Yemen.
Presented by the Academy of American Poets, the award was established in 1975 to encourage the work of emerging poets. As this year's winner, Almontaser received a six-week residency in Umbria, Italy, and $5,000.
NC State's Department of Social Work officially became the School of Social Work this year. Our Bachelor of Social Work (BSW) program is among the earliest accredited BSW programs in the United States. Social Work became a distinct department in 2003 and launched its master's program — the MSW — in 2005.
"The nomenclature aligns our academic unit's reputation and the success of our professional degree programs with our peer institutions," says Karen Bullock, who has led Social Work as head since 2013.
The Moise A. Khayrallah Center for Lebanese Diaspora Studies released a 26 minute film about the lynching and murder of Nou'la and Hasna Romey. It includes expert testimony and the perspective of family members left grappling with a tragic legacy.
These murders were indicative of a widespread pattern of racially-motivated hostility and physical abuse directed at early Lebanese immigrants between the 1880s and 1930s. The documentary is available in English and Arabic.
NC State psychology professor Kelly Lynn Mulvey will help foster inclusive environments for high school students interested in STEM fields through a National Science Foundation (NSF)-funded project.
Her project, "Promoting Equitable and Inclusive STEM Contexts in High School," is funded by a prestigious NSF CAREER award, totaling $1,093,243 over a five-year period. This is the first such award for the College of Humanities and Social Sciences.
Judge Robert Rader, who graduated from NC State with a bachelor's degree in political science in 1978, is the College of Humanities and Social Sciences' 2020 Distinguished Alumnus.
Rader recently retired as Chief District Court judge after 26 years on the bench — making him the longest serving District Court judge in Wake County history. He was honored at the NC State Alumni Association's virtual Evening of Stars Gala on Nov. 12.
"NC State gave me an invaluable foundation in life and in my career," Rader says.
A sincere tip of the mortarboard to our college's 1,207 undergraduate and 292 master's and doctoral degree graduates. Our resilient 2020 graduates should take great pride in what they were able to accomplish in the face of adversity.
"This moment cries out for those who can understand and unite through a deep comprehension of languages and cultures, through empathy gained by study and through experience," says Jeff Braden, dean of Humanities and Social Sciences. "You are among those who are poised to do this critically important work."