2014-2015 Outstanding Faculty Achievements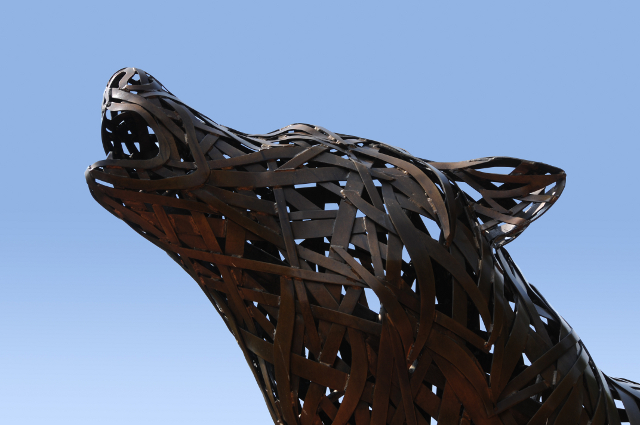 NC State's Humanities and Social Sciences faculty have a well-earned reputation for outstanding scholarship, research, teaching, advising and engagement. A number of faculty earned prestigious awards and other recognition in 2014-2015 from scholarly organizations, from NC State University, and from the college, including:
Scholarly Organizations 2014-2015
William Adler, Philosophy and Religious Studies, earned a fellowship at Free University of Berlin
Paul Fyfe, English, has an Andrew W. Mellon Fellowship of Scholars in Critical Bibliography, Rare Book School, Charlottesville
Judy Kertesz, History, has a Woodrow Wilson/Mellon Foundation Fellowship
Chad Ludington, History, earned a Marie Curie Research Fellowship from the European Commission
Joan Pennell, Professor of Social Work and Director of the Center for Family and Community Engagement, was inducted into the Academy of Community Engagement Scholarship
Juliana Nfah-Abbenyi, English, has a fellowship from the Carnegie African Diaspora
University Awards 2014-2015
NC State University Academy of Outstanding Teachers Inductees:
Gary Comstock, Professor of Philosophy, Department of Philosophy and Religious Studies
Jessica Jameson, Associate Professor of Communication
Sanford Kessler, Associate Professor in the School of Public and International Affairs
UNC Board of Governors Teaching Award nominee: Leila May, Associate Professor of English
Office of International Affairs — Recognition for Leadership in International Education Award: Mark Nance, Assistant Professor of Political Science
Alumni Association Distinguished Undergraduate Professor: David Zonderman, Professor of History
NC State Faculty Advisor Award: Susan Navey-Davis, Assistant Department Head for Student Affairs, Foreign Languages and Literatures. Navey-Davis was also recognized for excellence in advising at the regional and national levels of the National Academic Advising Association.
NC State Office of Faculty Development — Community Engaged Faculty Fellow: Willa Casstevens, Associate Professor of Social Work
University Outstanding Extension Award: Mary Haskett, Professor of Psychology. Haskett was also inducted into the NC State Academy of Outstanding Faculty in Extension and Engagement.
NC State Office of International Affairs 2015 Outstanding Global Engagement Award: James Kiwanuka-Tondo, Associate Professor of Communication
Opal Mann Green Engagement Award (two winners):
VOLAR, for Voluntarios Ahora en Raleigh, led by Shelley Garrigan, associate professor of Spanish, Debbie Kane, lecturer in Spanish, and James McConnell, lecturer in Spanish, and a team from NC State and the community. VOLAR links students with Spanish-speaking skills with organizations that address the needs of the Hispanic community. The team also received the Fred Fletcher Outstanding Cultural Resources Volunteer Award, given by the City of Raleigh's Department of Parks, Recreation and Cultural Resources.
Voices into Action, led by Sarah Bowen and Sinikka Elliot, associate professors of sociology. Voices into Action uses research and community partnerships to encourage and support projects and activities that affect food access and spaces for physical activity. They are currently working in Lee and Harnett Counties and in Southeast Raleigh to better understand community priorities regarding food access, and also conducting research with mothers and grandmothers to learn how families shop for, prepare, and eat food.
College Awards 2014-2015
Outstanding Graduate Professor Award: Deanna Dannels, Professor of Communication
Lonnie and Carol Poole Teaching Excellence Award: Jorge Mari, Associate Professor, Foreign Languages and Literatures
Outstanding Lecturer: Anne Auten, Department of English
Outstanding Advising Award: LaShica Waters, School of Public and International Affairs
Outstanding Research Awards: Roger Azevedo, Professor of Psychology; Steve McDonald, Associate Professor of Sociology
Outstanding Junior Faculty Award: Sarah Desmarais, Associate Professor of Psychology